CBD Halloween Caramel Apples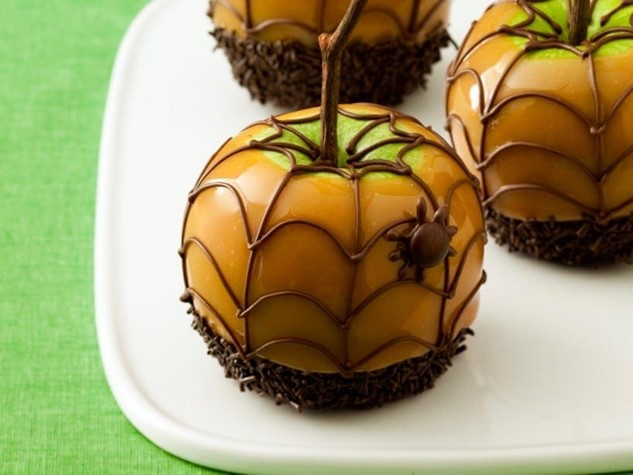 CBD Halloween Caramel Apples
Caramel apples are delicious and nutritious! Now you can amp them up by adding your favorite CBD to the mix.
This Halloween recipe is quite simple.
Ingredients:
8 medium to large-sized apples
8 wooden sticks for the apples
1 cup butter
2 cups packed brown sugar
1 cup light corn syrup
1 can sweetened condensed milk (approx. 14 oz.)
2 teaspoons vanilla extract (optional)
1 cup chocolate chips for toppings (optional)
CBD drops (any flavor!)
Instructions:
First, rinse and dry the apples. (Granny Smith, Fuji or HHHHHoneycrisp are best). Apples have a waxy coating that will prevent the caramel from sticking, so it's important to wash and dry it off. (You can dip them in very hot water to help). Cool the apples. Make sure the apples are cold, which helps prevent the caramel from slipping off. Pull out the apple's stem and insert wooden sticks when cool completely. Then start on your caramel sauce.
Combine all the ingredients together in a saucepan over medium to high heat. Bring to a boil, stir constantly to avoid clumping and burning. Reduce heat to medium when the mixture is thick enough in consistency.
Try testing it out by dropping a teaspoon of the sauce in a glass of cold water. It should form a firm ball. Remove caramel from the heat and add in the vanilla extract and CBD oil. You can be generous with CBD and add in as many as 30 drops.
Carefully dip the apples on sticks in the caramel sauce and place them on parchment paper in a baking pan to cool. You can cut them up into slices if you want. Immediately after coating in caramel and before the caramel sets, roll the caramel-dipped apples in finely chopped nuts, toffee pieces, mini M&Ms, sprinkles, coconut, or small Halloween candies. You can even drizzle with melted chocolate or white chocolate, too. Or leave plain if you prefer.
Serve and enjoy!
Note: be sure and use a CBD Oil for this recipe and select the strength of the product based on your experience with CBD – if you've never taken it before we recommend you start with a lower milligram unflavored CBD Oil and if you have tried CBD before and know how it affects you, you can graduate up to a higher strength CBD Oil.  We recommend the RxRemedies Full Spectrum CBD Sublingual Tinctures in the Plain Flavor https://cbdefx.com/product/rxremedies-full-spectrum-cbd-sublingual-tinctures-plain/ OK Stay tuned for more Halloween treats!  Meanwhile, visit CBDEfx.com and save $25 when you spend $50 or more when you use this code online:  SAVE$25